Autistic Art cooperation with 1000TEA house of tea
Our Tea collection is a limited edition of excellent white- red- and black tea mixed with oriental spices.
Have been created on the basis of graphic designs by young people living with autism, produced at the artistic drawing sessions of the Autistic Art Foundation. When you buy these products you are also serving a good cause by supporting young people with autism and helping to improve their quality of life.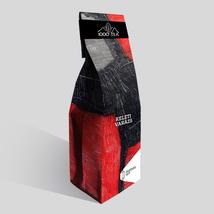 Showing 1 to 3 of 3 (1 Pages)